OpenVR DLL to increase VR performance in certain cases.
DLL is available here:
https://gitlab.com/znixian/OpenOVR/blob ... /README.md
I personally got this to work by replacing the OpenVR_api.dll in my "\steamapps\common\rFactor 2\Bin64" folder, alternatively there is a 32-bit version if you're living with a 32-bit system (I'm sorry). This DLL should go into the "rFactor 2\Bin32" folder.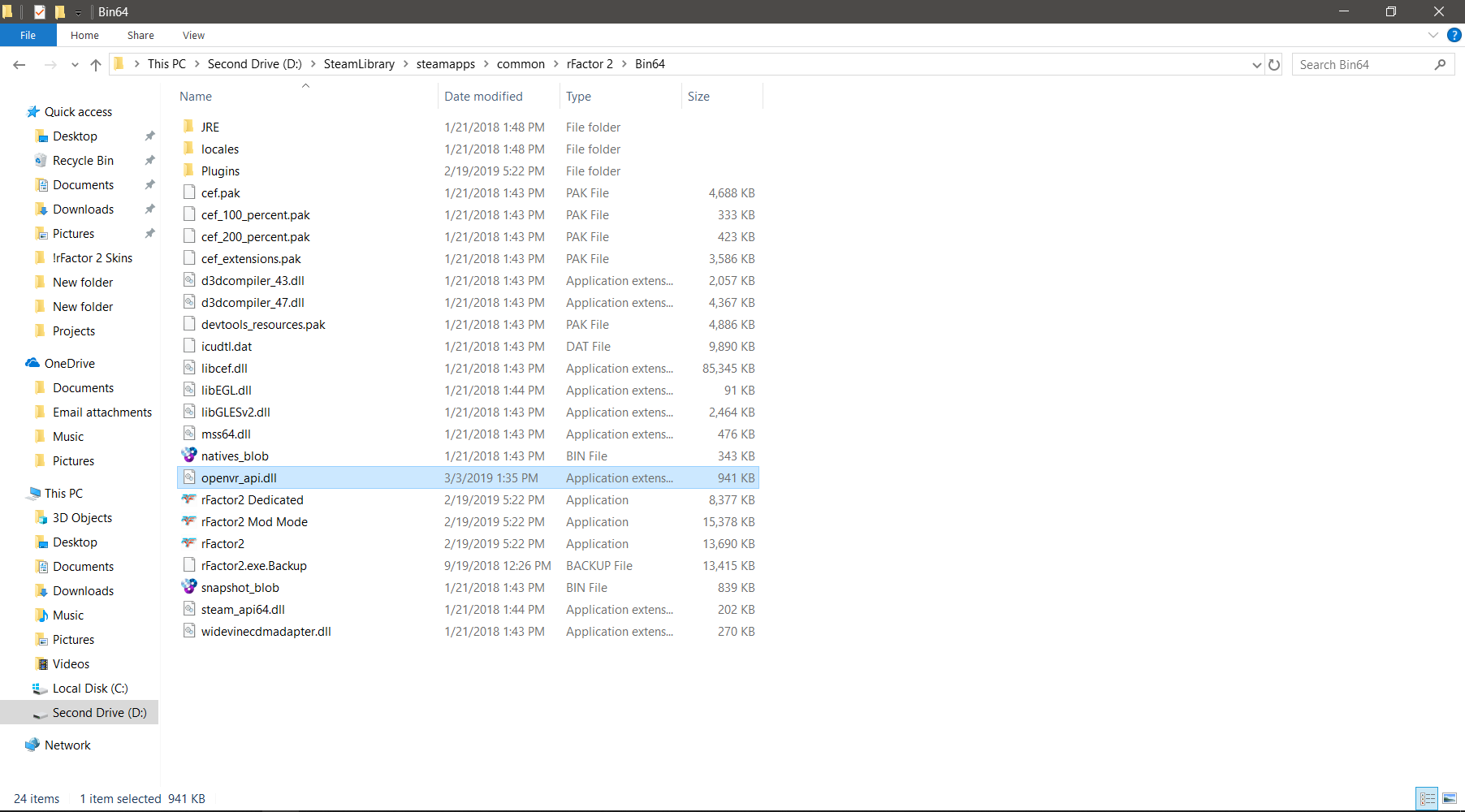 When you launch rF2 in VR it should boot without loading SteamVR, and hopefully you should experience a performance increase. I found I experienced less warping with this so I hope it helps any performance issues you may have been experiencing.